Have you ever wondered how your actions impact the planet? Nowadays one of the tourism trends is traveling smart and responsibly. This concept is also known as sustainable tourism. It is important as it takes full account of the economic, social, and environmental impacts. Addressing the needs of visitors, the industry, the environment as well as the host communities. 
As a hospitality industry, we are always on our feet when it comes to hot traveling trends. Therefore we have handpicked some of the sustainable sites surrounding our hotels. If you are wondering where to go on your next trip, here are a few guides on sustainable tourism in Indonesia. 
Sustainable Tourism in Yogyakarta
Within an hour's drive east from ARTOTEL Yogyakarta, you will find yourself in Gunung Kidul. In this traditional village you can visit and discover one of Indonesia's pride in manufacturing items; such as batik masks in Desa Bobung. This village is known for its wooden batik crafts such as the wood masks used in Tari Topeng Panji, a traditional Javanese dance. You can watch the process of its making but what's even more interesting is that you can create your own mask as if you are in a class. Not only will you learn a new skill but this will be an unforgettable experience engraved in your memory.
Sustainable Tourism in Semarang
If you are staying at

ARTOTEL Gajahmada – Semaran

g or Rooms Inc Semarang by ARTOTEL, you are 7km away from The mangrove trekking of Maerokoco. Also known as Puri Maerokoco, this site has gained popularity ever since it opened. This eco-touristic place has been built on a specific concept. A small village with 35 pavilions each representing Javanese traditional houses along with their best local products. You can take a boat cruise and enjoy a tour of this site along a breathtaking view and fresh air. The trekking site is built from bamboo paths just a step away from the water. It will take you around the mangrove trees, making it a very photogenic spot among the greeneries and water settings.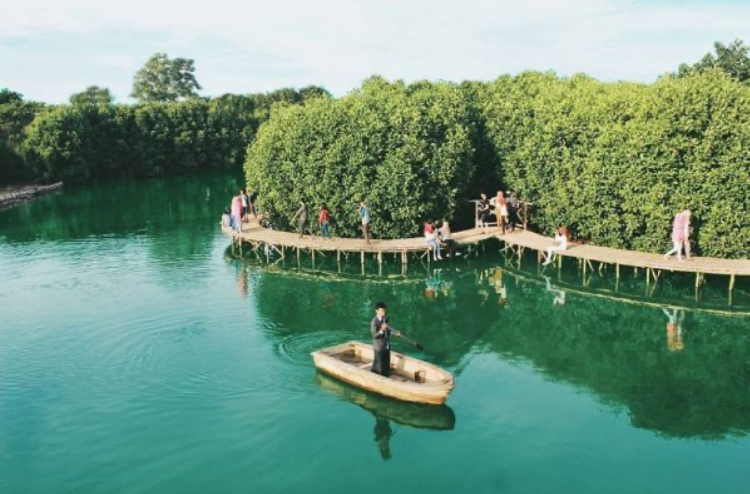 Sustainable Tourism in Bali 
One of Indonesia's greatest pride is the textile and the way it is handmade with precision and specificity. The knowledge of this manufacture has been passed on from generation to generation. In Tenganan village, Karangasem, you can meet the locals and observe their techniques and skills as they form unique textured hand-woven textiles. This site is a one hour and a half drive from the hotels

ARTOTEL Haniman Ubud – Bal

i, and ARTOTEL Sanur – Bali. 
Have you ever wanted to take up a hobby like crocheting or so? Well, this is your chance to learn a trick or two from the locals on weaving. 

ARTOTEL GROUP

is therefore taking part in this sustainable tourism as we care about the consequences of our actions. We try to be a part of this trend by doing some actions such as reducing plastic, water consumption, etc. We would like to operate on high quality and low impact.
Are you convinced enough to book your next trip? ARTOTEL GROUP gives you the chance and option to go on one of these adventures. If you are interested in any of those sites book your stay on www.artotelgroup.com