As Indonesia's second largest city, Surabaya has a wide range of tourist attractions and culinary delights. But we can assure you there is always something new to explore in this town!
Let's find our recommended places to visit or commonly known as "Hidden Gems" in Surabaya here:
The Museum of Education in Surabaya has an aesthetic building with a colonial concept where people can take photos while learning  about history and culture. It also has some supporting facilities such as a diorama class, parking area, park, etc. Located in Jl. Genteng Kali No.10, Surabaya.
For those who want to learn more about history while enjoying home cooked meals, Omah Kenangan is a must-visit place. Located in Jl. Cipunegara No.44, Darmo, Surabaya, this legendary restaurant is a witness of a love story between the first President of Indonesia, Ir. Soekarno and his sixth wife, Haryati. Serves options of Indonesian culinary menu surrounded by vintage decoration and oldies photos.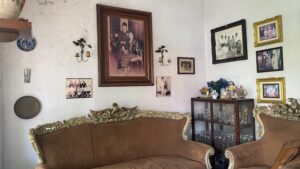 .
For all coffee lovers who love to hang out in a serene and lush ambiance, Kopilaborasi should be on your list! This coffee shop is located in Jl. Ratna No.14, Ngagel, Surabaya (in AJBS area). This place is almost rarely seen because it looks like a plant shop but it will serves you a totally different ambience when you enter the place. You will find a cozy coffee shop with variants of interesting menu that you can enjoy.
If you wish to visit these recommended hidden gems, have your stay at ARTOTEL TS Suites – Surabaya which is located 15 – 20 minutes away from these locations.
Get the best offer for your next staycation here.