Experience Culinary Journey in Yogyakarta (In The Eyes of ARTOTEL Dine)
In its various programs, ARTOTEL has a culinary mission to make it a place that provides the best food and drinks.
Taking place in Yogyakarta, this is our best recommendation for any place worth visiting or just hanging out!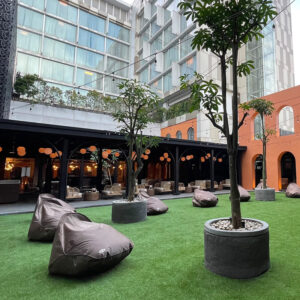 Are you looking for food while watching live music? Barley and Barrel can be an option. You can have dinner and drink while enjoying relaxing Jazz music. With the Backyard BBQ concept, you will be able to enjoy Barley and Barrel's delicious dishes such as beef, pizza and fried and pairing cocktails even with beer, watch how the bartenders make the cocktails, and watch the band perform your favorite songs even sing together! Barley and Barrel is located on the lobby level of ARTOTEL Suites Bianti – Yogyakarta.
TERA specializes in all-day dining menus, both local and international. The local dishes are Squid Curry, Buntut Balado and Bebek Cabe Hijau. International dishes are Chicken Tikka Masala, Biryani Rice, and Tom Yam Soup. You can also visit the hanging gardens to relax. TERA is located on the lobby level of ARTOTEL Suites Bianti – Yogyakarta.
Yogyakarta is the right place for vacation and relaxation. Vanilla Sky Lounge can be one of the right places for you to enjoy the night atmosphere. You will be treated to a variety of vegan dishes and pizzas. Accompanied by the strains of jazz music, Vanilla Sky Lounge will complete your wonderful trip in Yogyakarta. Vanilla Sky Lounge is located at the top of ARTOTEL Suites Bianti – Yogyakarta.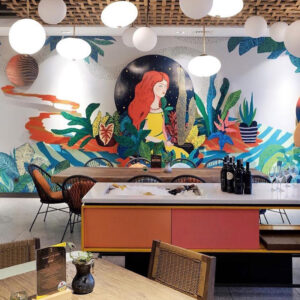 Everything related to Korea is always interesting to try. One of them is Soju. At the ROCA restaurant, you can enjoy soju while trying a variety of food menus. Not only soju, ROCA also provides various other drinks such as beer and wine. Food menus such as fried rice, pasta and burgers will definitely spoil your appetite. Don't miss the interesting dessert menu Churcol (Churros Dip Cocol) ROCA is located 1 minute from ARTOTEL Yogyakarta.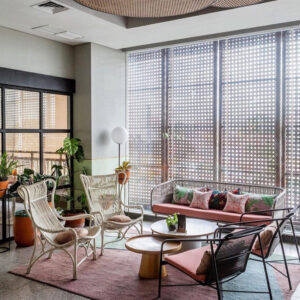 If you are bored of the usual bars, this can be one of your options. With a modern touch, Slide Bar has something special for you to spend your evening with cocktails. With a variety of catchy names of cocktails, Slide Bar has Clover Club, Bloomy Sunday, Slide Gin & Tea, and Red and White Sangria as cocktail variants. You can also make your own "Boulevardier and Negroni" for 135K. Slide Bar is located 1 minute from ARTOTEL Yogyakarta.
You won't find a place like Tip Tap Toe anywhere except in Yogyakarta. With the concept of #NoBeachBeachClub, Tip Tap Toe presents a large and spacious venue. Bar and Pool can be a place to party with friends and family!  Not only mocktails and cocktails, this place also serves the best coffee and various variants of Asian and western food such as Fried Rice, Pizza , BBQ Chicken, Pasta and main courses such as Roasted Chicken and Barramundi. Facilities that are also available include a Mushola, live music, and DJ performances at night and a large parking area. Tip Tap Toe is located at Jalan Palagan Tentara Pelajar and only 11 minutes away from ARTOTEL Yogyakarta.
Want to reserve the restaurants in ARTOTEL Yogyakarta or ARTOTEL Suites Bianti – Yogyakarta? Visit https://artotelgroup.com/ for more information.