Medan is a very unique city. Its population, which comes from various ethnicities, makes Medan rich in history and culture. This also has an impact on the tourism side, especially the culinary. In this city, you can find culinary origins from various regions.
So, it is very unfortunate if you visit the capital city of North Sumatra without exploring the culinary.
The following are culinary recommendations that you must visit when in Medan:
RM SOTO SINAR PAGI
If you want to eat soto while you're in Medan, you can go directly to RM Soto Sinar Pagi. This restaurant was founded in the 1960s and provides variants of beef or chicken soup.
To be able to enjoy this soup, you have to be willing to queue for a long time. It's because the morning light soup is always filled with visitors starting at 07.00 am.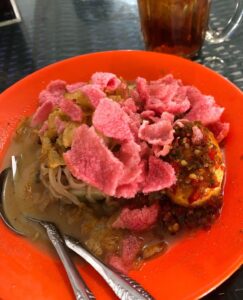 One of the most recommended places when you want to taste Medan's lontong. Lontong Kak Lin has located in front of SMA 1 Medan and is open from 06.00.
At first glance, this Medan lontong food is indeed similar to vegetable lontong in general, but the difference is only felt after trying it. At this Lontong Kak Lin shop, you can also enjoy various mainstay menus, such as pecel and savory rice which are no less delicious.
SATE MEMENG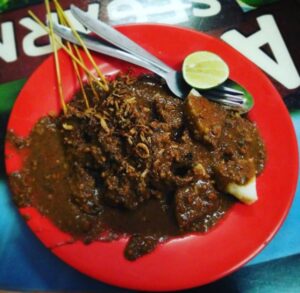 One of the most famous places to eat and a must-try is Sate Memeng. This stall, which is located on Jalan Irian Barat number 1 Gang Buntu, East Medan, serves a different satay menu from the others.
Its unique and delicious spices make Sate Memeng one of the famous culinary destinations. You can also choose the type of meat. There is beef, mutton, and chicken which are all delicious.
MIE BANGLADESH WARKOP AGEM SENYUM
Made from Indomie and the addition of a special recipe from Warkop Agem, it transforms the taste of homemade Indomie into fantastic Bangladeshi noodles.
The fried onions on top make the noodles taste savory, the spicy and muddy sauce will be even more delicious if you add 1 more half-cooked egg.
UCOK DURIAN
This durian, which comes from the capital city of North Sumatra province, has thick flesh and a very delicious taste.
If you are visiting Medan, don't forget to visit the Durian Ucok outlet, which serves a variety of durians from various regions in North Sumatra.
And also make sure you'll stay at The Reiz Suites Medan or Bobotel Gatot Subroto Medan by making your reservation at artotelgroup.com