Are you trying to plan your next trip? 
Well, we have good news for you! Book your stay this Saturday 25th and get 50% off for your room. This discount is applicable for ARTOTEL Haniman Ubud – Bali, ARTOTEL Sanur – Bali, ARTOTEL Yogyakarta, ARTOTEL Thamrin – Jakarta and ARTOTEL Gajahmada Semarang. 
This time around, you get to benefit from this offer not only for a few hours but from Saturday 25th to Thursday 30th! The period available for your stay starts immediately after booking until the 21st of December 2021. 
Check out our recent blogs to give you an idea of the activities you could do around the hotel you choose to stay. You have the choice of four different cities, four different sites with four different personalities. 
Choosing the right city to go to depends on your personality and your idea of traveling. What if we use personifications for these cities to see which one matches you the most? 
If Bali were a person, visualize it like this adventurous backpacker eager to discover so many things. Bali will want to see all the rice fields that UNESCO recognizes as a cultural heritage. Bali would love to put their shoes on and hike up to the different waterfall sites without forgetting to take a dip in the non-crowded beaches and find hidden gems all over the island.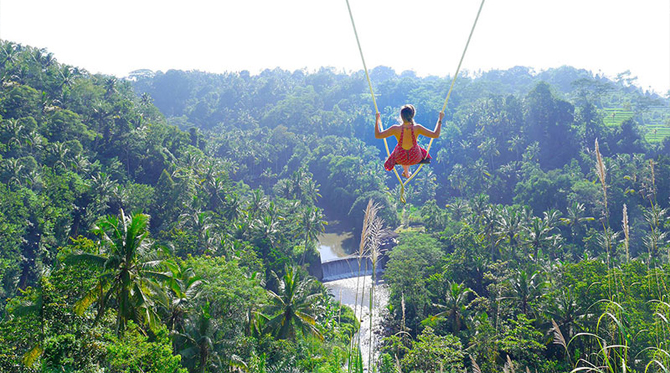 Yogyakarta and Semarang, on the other hand, would be more traditional older people. Individuals with whom you could learn so much about life in general. More specifically, though, you would learn a lot about the culture and know-how. A more philosophical person that is very down to earth and connected with their roots. 
Now comes Jakarta, a young, successful entrepreneur that is work-driven, ambitious, and visionary. Always on the quest of something new and exciting. Aestless and open-minded person, but still knows how to be a bon vivant and enjoy the nightlife.
Have you found your match yet? Get ready and set your alarm for Saturday 25th and book your stay in one -or more- of these ARTOTEL GROUP hotels.
Direct booking on www.artotelgroup.com