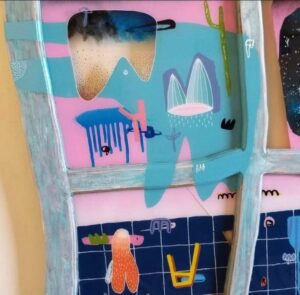 On a trip to Gudeg City, you must try visiting the art galleries here, seeing the artworks of the nation's children. Painting artist Dedi Irawan in collaboration with Artotel Jogja held a solo art exhibition entitled 'HEALER'.
Located at Artspace Artotel Jogja, the event will last for two whole months, from November 2, 2021, to January 2, 2022.
For Dedi, 'Healer' is a special moment for him as an artist. This exhibition became his first solo exhibition after being vacuumed from the art world for five years. The restless feeling that he felt from the art world ultimately pushed him to return to the world he worked on.
Dedi defines 'HEALER' as an expression of his art after years of leaving art. For him, getting back to being creative through art is a cure for this need for expression.
The return of Dedi Irawan through 'HEALER' also became an opportunity for him to give a touch of change from the artwork that he tried to display compared to his previous work. The artist who has initially been synonymous with figurative works is now coming up with more fundamental pieces in nature.
Dedi is just an ordinary human being who, in general, will express himself relevantly in a specific time and context. Dedi is now more expressive by exploring shapes, lines, and mediums combined with bright color compositions. This includes unique works that use glass as a medium.
On the other hand, Tuning Mamiek, General Manager of Artotel Jogja, added that the event is a form of Artotel Group's commitment to accommodate the creativity of young artists. So far, Artotel is known as a hotel that actively promotes artistic values ​​through its programs.
"We want to educate guests about Indonesian contemporary art. We also hope that this activity can be a source of inspiration and entertainment for anyone who comes to Artotel Jogja," said Tuning Mamiek in an official written statement.
The 'HEALER' art exhibition featured ten two-dimensional and three-dimensional works by Dedi Irawan. The public can visit the 'HEALER' by implementing the COVID-19 health protocol.