Are you staying at ARTOTEL Gajahmada Semarang or Rooms Inc Semarang by ARTOTEL? Here are a few sites we can suggest for you and your family to spend time in. 
Lawang sebu, which literally translates to Thousand doors, Is a landmark in Semarang. It is a recognizable artificial feature used for navigation and where the Dutch East Indies Railway Company was based. Do you like spooky stories about ghosts and spirits? This site is perfect for you as it is believed to be one of the most famous haunted buildings around. 
Don't know what to do during the weekend? Semawis night market opens Saturdays and Sundays from 6 PM to 11 PM.
It is a really large market with many food stalls representing street food from all over Asia. If you are a foodie or at least someone who appreciates good food – at a great affordable price might we add – this site will be heaven for you! It is located in a very strategic place so you don't even have to worry if you don't have a car, it is close to all stations. You can also meet a lot of people with different cultural backgrounds in this market.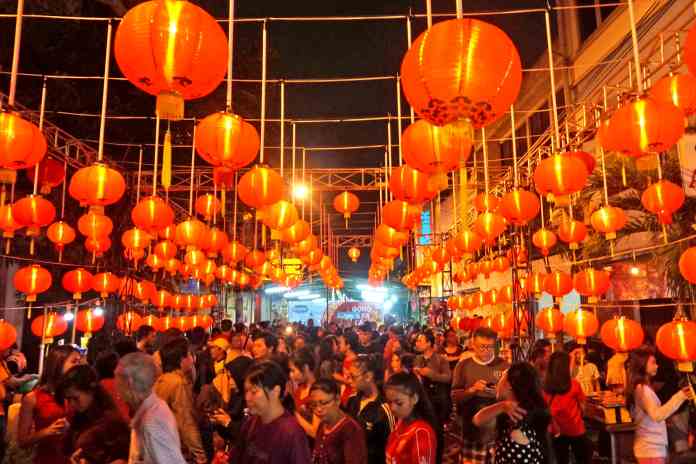 Want to know more about Semarang's history? This city has its own history that dates back to the heydays of the colonial era in the time of the Dutch East Indies. It is located near the harbor, where 18th-century buildings have been well preserved with many still in use to this day. There are many things to visit such as The iconic Blenduk Protestant Church, The Tawang Train Station, The Oldest Kretek Cigarette Factory, Paradise for Antique Collectors, and a 3D trick art Museum.
Book a tour with Bersukaria tour
Their services are comprised of City Tour, Private Tour, Food Tours and also Nature and wildlife tour all across Java such as Semarang. They even propose tours on foot where you walk around the city. You can go check out their routes on their website.
This site is an example of how a slum can undergo a glow-up into a gorgeous colorful village. This little village is known for its sustainability initiatives and more than 200 houses painted with different color stripes. Not only can you see and inform yourself on how some people still live, but you can also take some pictures on this very photogenic site. 
If you are feeling a bit more adventurous, we suggest you visit the Lawe waterfall in Desa Kalisidi. The cascades are surrounded by tall cliffs covered in vegetation where you can often see some monkeys! A great place to reconnect with nature and work on your inner self as it is a very peaceful place. 
Our two hotels, ARTOTEL Gajahmada Semarang and Rooms Inc Semarang by ARTOTEL are present in the surroundings to help you live your best experience. That being said, here is a map in case you were wondering where those sites are.
For direct booking visit our website www.artotelgroup.com